Moose
YUKON MOOSE (RUT) HUNT
(10-day horseback or boat hunt)

$30,000 Includes harvest fee on Moose, Black Bear, Wolf and Wolverine

Additional animals available on harvest fees (Caribou, Grizzly) $12,000
PLEASE NOTE: ALL HUNT PRICES AND HARVEST FEES ARE LISTED IN U.S. FUNDS
Please see price list for full details.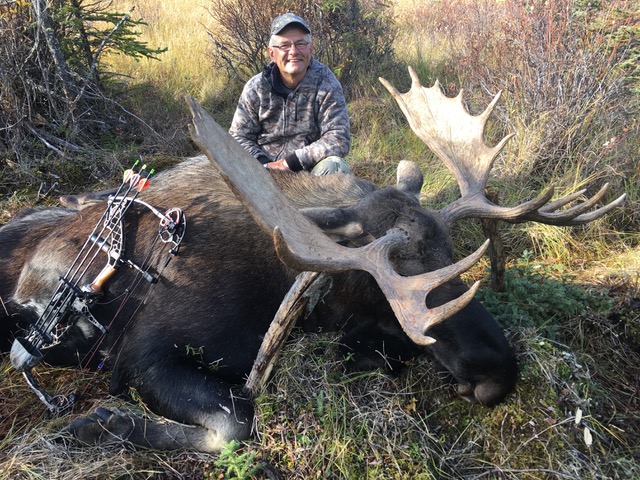 Alaska/Yukon Moose are the largest Moose in the world and are abundant throughout our concession, standing over 7 feet at the shoulder and weighing over 1800 pounds. It is not uncommon to see bulls with antler spreads over 65 inches. The Moose in our concession average from 58 inches to 63 inches.
Our Moose country is filled with long valleys and numerous lakes. Some of the Moose hunts will be done using horses. We mostly use boats at camps located on lakes and rivers. We now offer Argo hunting in two different areas of our concession. We are happy to be able to offer many types of ways to access the back country, no matter the fitness level or experience there is a hunt for everyone.